FIND OUR WINE IN STORE NEAR YOU


Maan Farms wine is proudly sold at over 200 private liquor stores across BC, as well as all Save On Foods wine stores.

Search the map or enter your address to find us near you!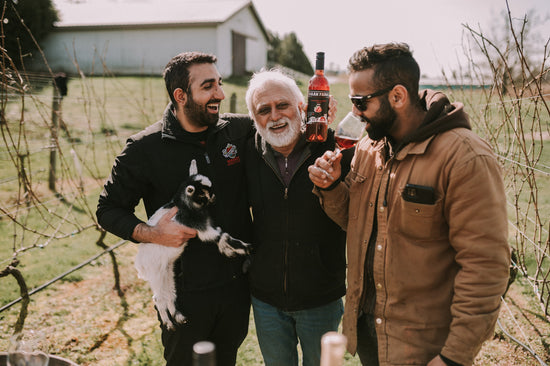 FAMILY OWNED
Our Abbotsford family has united together to pursue our passions, while aiming to provide tremendous value and joy to our community. We are incredibly blessed to have the opportunity to craft beautiful wines that are enjoyed by so many in our community and beyond.
SO HAPPY
Truly enjoyed the blueberry this evening! However I'm more of a fan of your Strawberry Rhubarb! OMG! So happy to see this in my local liquor store!
- Jasmine F.
THANK YOU
We sampled the fruit wines, best we've ever tasted!
- Nina W.
YOU GUYS ROCK!
I haven't been to the farm, but have tried the berry wine from Save On Foods, oh my GOODNESS!!!!! Blackberry, Blueberry, Strawberry Rhubarb!!! The 3 I've tried have been sooooooo good, thank you for the delicious wine. 😋🥰❤😍
- E.M.
DELICIOUS
I recommend the Strawberry Rhubarb wine, it's not overly sweet or sour like you'd expect. It's delicious.
- Katrina B.